Trolley of Lights
Tis the Season for Christmas trees, luminarias, nutcrackers, egg nog and holiday lights! ABQ Trolley Co. presents: Trolley of Lights - a holiday lights tour! Join ABQ Trolley Co. December 17th - 24th as we head out to see Albuquerque's holiday lights aglow. The Trolley of Lights departs from Hotel Albuquerque at Old Town and features neighborhoods along Rio Grande Boulevard, the Village of Los Ranchos de Albuquerque and the Old Town Plaza Christmas tree and decorations.
Tours last approximately 75-minutes. December evenings in Albuquerque are quite brisk; please dress for 30 degree weather as we will be riding in an open sleigh, er Trolley (blankets, long underwear, mittens, knit caps, wool socks, etc will be necessary).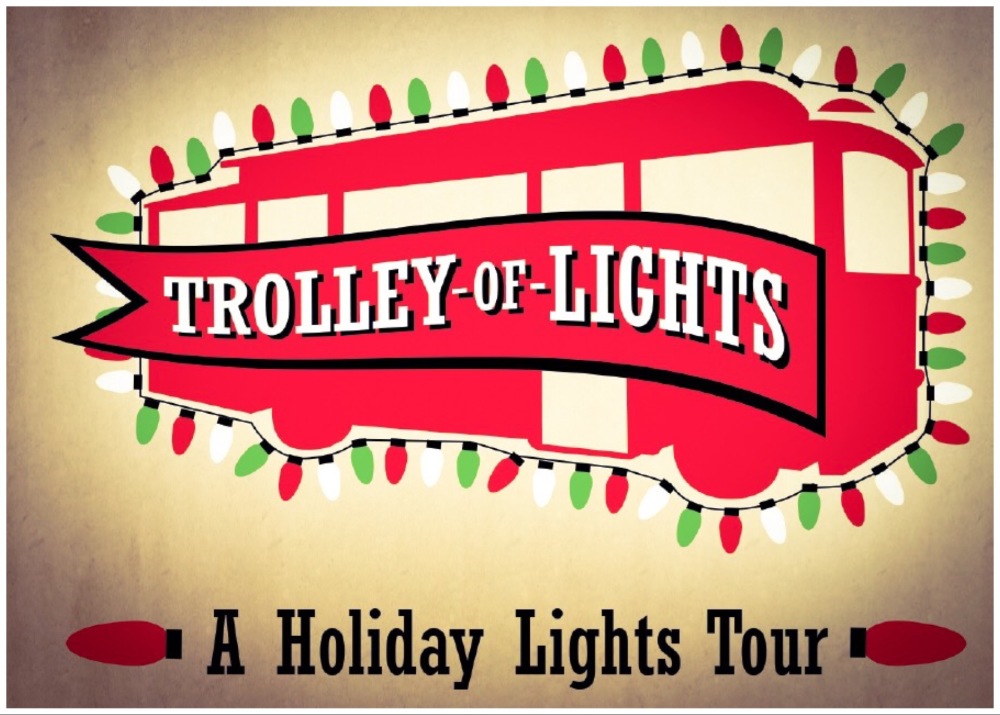 ---
TICKET PRICES:
General Admission: $25**
Children (12 and under): $15**

**Ticketing service fee applied to all tickets at time of purchase. ABQ Trolley Co. uses locally-owned, Hold My Ticket (HMT), to ensure that customers have a smooth, streamlined experience at all stages of the ticket buying process. HMT exceeds the Payment Card Industry Data Security Standards (PCI DSS) and employs 256-bit Secure Sockets Layer (SSL) technology for secure transactions. 
By purchasing tickets you agree to abide by ABQ Trolley Co.'s General Information & Policies 



Disclaimer of Liability 
Tours/activities may include some element of risk. ABQ Trolley Co. assumes no liability for injuries. ABQ Trolley Co. is not responsible for lost or stolen articles left on board any form of transportation used on the tour/activity. Customer agrees to indemnify and hold harmless ABQ Trolley Co., its members, managing members, and employees against any costs, fines, claims, damages, charges, or fees (including reasonable attorney's fees) arising by reason of this transaction.
---
NOTE: There are no refunds for tickets. Due to the high demand for these tickets, there will not be any refunds for anyone who misses the tour. Having a rider cancel the week of or the day of does not give us enough time to resell that ticket. Tickets are fully transferable. Thank you for your understanding.