ABQ Trolley Co. does not supply mere hired guides who memorize a scripted tour; instead, we go beyond to provide a visitor experience like no other in ABQ. Our well-trained guides share locales that they know and love; they are not just guides, they are Burqueños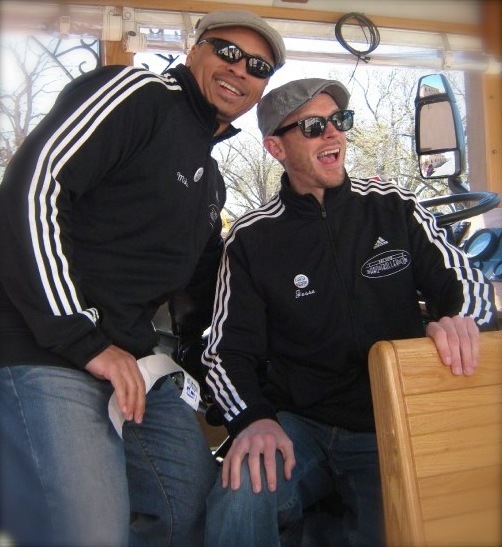 (pronounced bur-kay'-nyo). Burqueño is an affectionate term used by some locals to refer to someone who is from Albuquerque. There is definitely a difference between someone who lives in Albuquerque, an Albuquerquean, and someone who is burqueño. Our Burqueños embody all that is Albuquerque: they have green chile (or red chile) running through their veins; cherry & silver painted on their faces as they howl for the University of New Mexico Lobos every October; they know that the Isotopes came from Springfield before they ended up in Albuquerque; they can tell you who has the best sopaipillas; and, most importantly, they are dedicated ambassadors to Albuquerque.
Climb aboard our trolley and let our Burqueños help you fall in love with ABQ! Click here to see our Burqueño photo gallery.
Photo: (Right) ABQ Trolley Co. Burqueños, Mike and Jesse.
MEET THE BURQUEÑOS
Jesse 
Jesse was born in ABQ and has lived there since he was three. His love of Albuquerque started at a very young age. He can fondly remember watching cartoons where Bugs Bunny makes that famous wrong "left toin at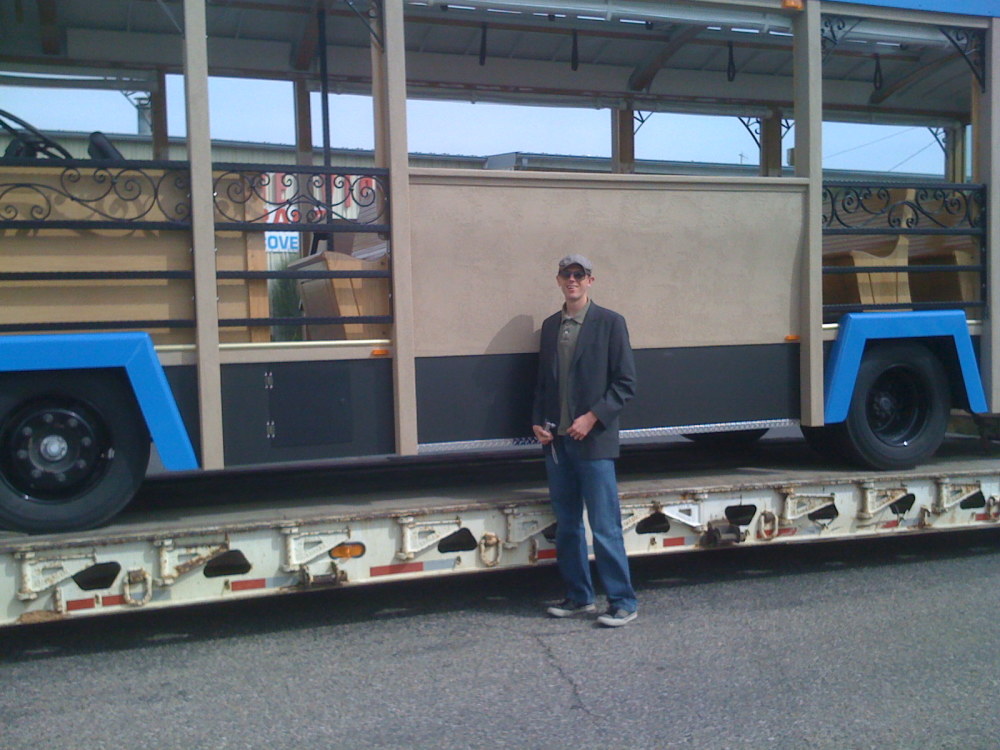 Albukoykee." He felt a great sense of pride in his city and he also wanted to make sure that Bugs never got lost at Albukoykee again (hence the start of ABQ Trolley Co.). His love of ABQ continued into high school. Interestingly enough, his first job was selling hot dogs for the Albuquerque Dukes,the now famous minor league baseball team (before we had theAlbuquerque Isotopes). Ever since, he has been a proud proponent of all things Albuquerque. He has also been a ball boy for the UNM Lobos men's basketball team. His professional work experience led him to a position with the Albuquerque Convention & Visitors Bureau, the destination marketing organization that promotes Albuquerque. Jesse loves green chile, his favorite football team is the Lobos, he supports the local music scene, and he is the proud owner of the ABQ Trolley Co. official mascot: a three-legged dog named Bill Murray. 

Jesse has an MBA in travel and tourism management and international management in Latin America from the University of New Mexico.
Photo: (Left) Jesse of ABQ Trolley Co. poses with the Trolley for the first time as it rolls into Albuquerque on March 20, 2009.

Mike
Mike is the definition of Burqueño; he bleeds cherry & silver and can't resist Frontier Restaurant sweet rolls.  He has lived in Albuquerque since he was eight years old.  Although all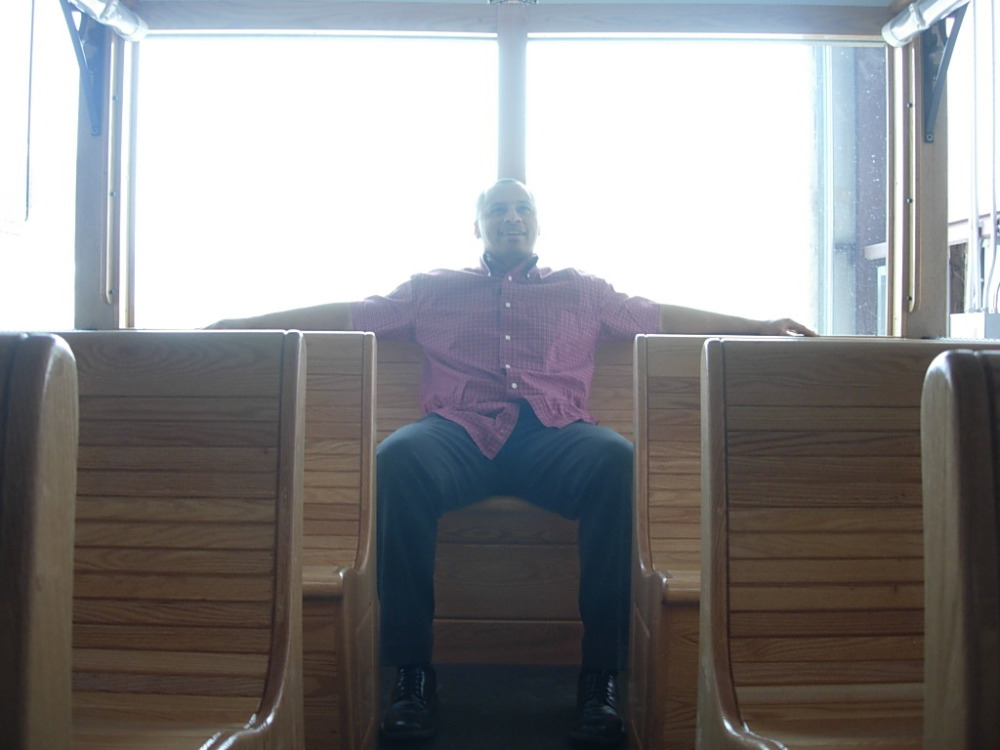 of his family has moved away, his passion for the "Burque" has kept him here.  His love for the people, culture and climate have him firmly rooted. He has worked at the Albuquerque Convention Center in Food & Beverage Operations and at the Albuquerque Convention & Visitors Bureau as a National Sales Manager. As a National Sales M anager it was his job to sell this beautifully unique city. In 2003, after 20 years of service as a coach and volunteer he was inducted into the Special Olympics New MexicoHall of Fame, an honor he is very proud of. He loves red chile; has a passion for all things Lobos, especially Lobo Basketball; and will talk to anyone who is willing to listen about Albuquerque!
Mike has worked in the Albuquerque Tourism and Hospitality Industry for over 15 years.  He has a Bachelor of Arts & Sciences in Political Science from the University of New Mexico.
Photo: (Right) Mike of ABQ Trolley Co. takes his first seat on the Trolley on March 20, 2009.