The Trolley of Terror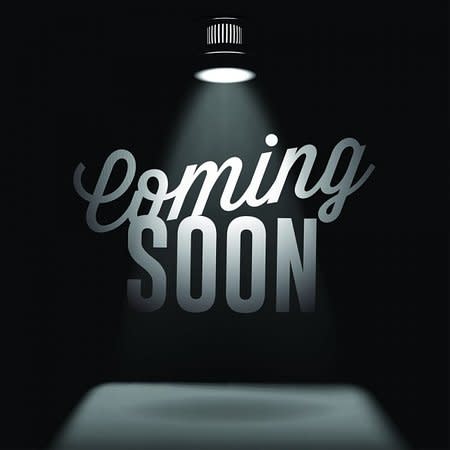 (something awesome is in the works)

The Trolley of Terror is the only tour of its kind in the entire state of New Mexico. We will be going into locations that are normally off limits to the public. Every place we enter has had reports of paranormal activity. 
Paranormal investigating instruction and equipment will be provided to tour guests.
---
 Things to keep in mind. Please read very carefully:
1) October nights in Albuquerque are brisk. We will be riding in an open-air trolley; please dress accordingly. Jacket and gloves are recommended. Even a light blanket may be appropriate.
2) We will be exiting the Trolley and venturing inside haunted locations to do some paranormal investigating. Please wear shoes that you are comfortable walking in (no open-toed shoes allowed).
3) Bring your own flashlight! Bring a digital camera!
4) Because we will be entering areas that are off limits to the public, you must sign a liability waiver and release form before boarding the Trolley. Any guest refusing to sign this waiver will not be permitted to participate in the tour.
5) The tickets are non-refundable but they are fully transferable. Sell them to somebody else or give them to a friend if you are unable to go.
6) The Trolley of Terror is rated 'R' for adult subject matter.
7) Alcoholic beverages are not permitted on the Trolley. Any person appearing inebriated will not be allowed to participate in the tour. 
---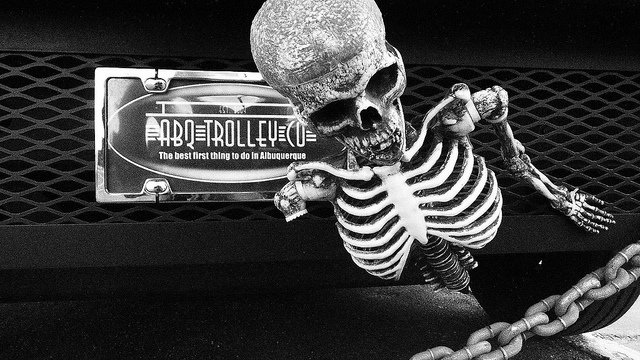 ---
2018 Trolley of Terror Tour Dates --- Coming Soon!

---
Availability for this special attraction is limited to 34 passengers per tour. Buy your tickets early to guarantee your seat. The Trolley of Terror is an open-air experience; please dress appropriately.
TROLLEY OF TERROR PRESS:
KOB.com: Trolley of Terror will take locals on tour of haunted downtown Albuquerque buildings
KRQE.com: Site highlights haunted places in NM
NOTE: The Trolley of Terror is rated R for adult subject matter. Bring children at your own discretion. The Trolley of Terror will only be cancelled if the roads are dangerous and not drivable (snow-packed, icy, etc). Tours will not be cancelled for cold weather. Please dress appropriately.
Please contact us for more information and for sponsorship opportunities.
---
NOTE: There are no refunds for The Trolley of Terror. Due to the high demand for these tickets, there will not be any refunds for anyone who misses the tour.  By the time the tours are upon us, we've turned down many riders who are interested in joining us because the tours are "sold out." Having a rider cancel the week of or the day of does not give us enough time to resell that ticket. Thank you for your understanding.